Truckers' Guest Passenger Liability Insurance
Apr 19, 2017 in Safety, Insurance 101
You have always wanted to be a trucker, and own your own shiny rig. You did all the research prior to jumping into the profession, and you knew about the long hours, the risks out there on the road, being away from the loved ones from days and sometimes weeks, etc. But one thing you didn't plan for, was the lonely feeling that comes with the profession.
Owner Operators have a tough and lonely job out there on the open road. Having a significant other out there with them on the road, would make the job 10 times better, and more enjoyable. However, there's this little thing called insurance. Speaking in insurance terms, having a passenger with you on the road can be a huge liability concern for your small business. Especially, if your insurance company is not aware of this regular passenger that rides with you all over the nation.
We are here to tell you there is a little-known insurance called Guest Passengers Liability Insurance. This coverage can put you and your significant other a little bit more at ease while out there on the open road.
What Is Guest Passengers Liability Coverage?
As you already know, most insurance companies frown at the idea of truckers bringing along a guest passenger with them on the road. The reason is the significant liability risks if this person were to get seriously injured. When a trucker is driving their rig out there on the road, they are protected from injuries with their Workers' Compensation, and protected from accidents with their Truckers' Commercial Liability Policy. Workers' Compensation Insurance, at its base, does not typically cover injuries of guest passengers. This exposes the insurance company to the potential, of having to be brought to court, to pay for the injuries of someone they didn't want to cover to begin with.
Guest Passengers Liability Coverage is relatively new, and every insurance company that insures truck owner operators, will not have this coverage. It could be states specific as well. So, you will have to speak to your agent.
When it comes to the cost of this coverage, typically, the Medical Payments To Others coverage is around $100,000. This coverage does not come standard, and is sold on a la carte basis, with some coverages being as low as $10 per month.
Should I Look Into Guest Passengers Liability Insurance?
We will let you answer this question for yourself. Picture this scenario: you bring a friend with you in your rig on a cross-country trip up the beautiful scenic areas of the East Coast. As everything is going fine on the open road, traffic suddenly starts to slow down. A car from behind rear ends you really hard, causing you and your passenger to suffer injuries.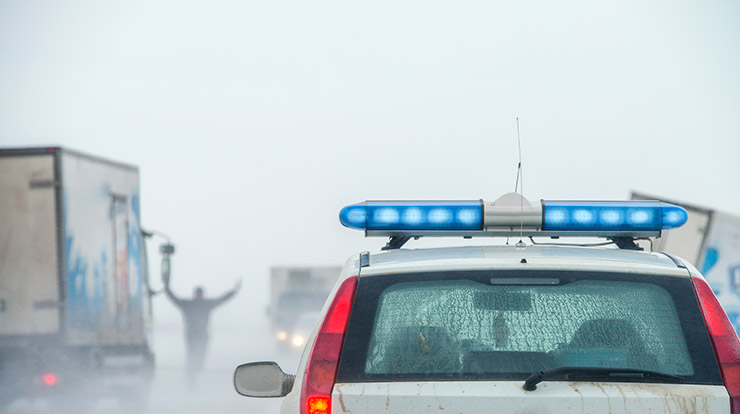 Your injuries will be covered by your workers' compensation policy, who's going to pay for the injuries of your passenger? Your passenger will get compensation from the person who hit you guys. However, the person who rear ended you had the state minimum amount of insurance required, and cannot cover all the injuries to your friend. What's going to happen next is your friend will have no choice but to sue you and your insurance companies to help get the rest of her medical bills, and lost wages paid for. It may be a little hard to believe that a friend would sue you, but when it comes to a potential six-figure payday, and having all of their medical bills from the accident paid, you just don't know. And to add injury to insult, your insurance company reserves the right to drop you as a customer once they are done paying out your settlement.
Once they drop you, that follows you around to the next insurance company you go to, increasing your rates with the new carrier, or making it almost impossible to get any insurance at all.
So now do you think Guest Passengers Liability Insurance is a good idea? We thought you'd come to this conclusion. The bottom line is must protect your company and protect your insurance policy as both are needed for you to make money from your business.
What Does Guest Passengers Liability Insurance Cover?
The typical Guest Passengers Liability Insurance would take care of your non-employee passenger with benefits such as:
Medical expenses up to $100,000 - This coverage will help pay for some of your passenger's procedures and tests needed such as laboratory tests, bloodwork, and prescription medication.
Accidental death and dismemberment (ADD) up to $300,000
Accident dental expense up to $100,000
Burn coverage - If your guest passenger is severely burned during an auto accident, this coverage will pay a percentage of the burns.
Coma coverage - This coverage will help pay for benefits if your passenger slips into an irreversible coma as a result of the accident.
Benefits can last for up to 52 weeks from the date of the injury
Even though we try very hard each day, sometimes accidents are just unavoidable. If you and your guest passenger are involved in the auto accident while in your rig, your insurance will take care of you. And now, this coverage will take care of your guest passenger. A serious accident can be a serious matter for everyone involved, the last thing you want to be thinking about in your guest passenger's time of need, is the financial aspect of the accident.