Cargo thefts will increase during Thanksgiving
Nov 18, 2018 in News, Tips and Tricks
Expect a spike in cargo thefts during upcoming Thanksgiving holiday is the warning from the cargo theft recording companies CargoNet and SensiGuard.
Thanksgiving is fast approaching, and enterprising cargo thieves will seek to exploit the abundance of unattended trailers and warehouses loaded with desirable cargo.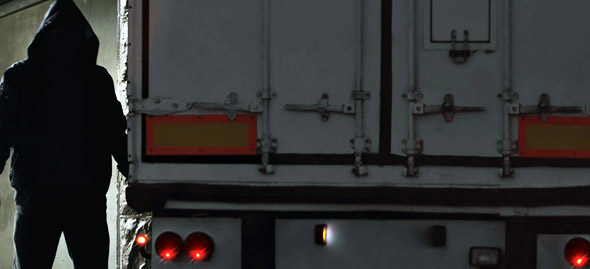 The Thanksgiving period runs from Tuesday before the holiday through the Tuesday after the holiday and is seen as one of the prime periods for increased theft activity. While cargo theft is always a risk, companies are warning drivers and carriers to be on extra-high alert over the week of Thanksgiving. SensiGuard claims that over the holiday period it has seen just under three thefts per day, which is 26 percent higher than the average rate throughout the year. CargoNet says during the same five-year period, it has recorded 108 cargo thefts worth a total of $9.4 million, involving 79 semitractors and 95 semitrailers. Twenty percent of theft events in this analysis occurred in California, 14 percent in Texas, and 12 percent in Florida. Cargo thefts were reported in more than 20 states. FreightWatch added that there were 12 reported cargo theft incidents during the 2014 Thanksgiving weekend totaling over $930,000 in reported losses, including two "fictitious pickups" in California, which is one of the latest tactics being deployed by thieves to steal freight.

"Organized theft rings are always active and recognize that holiday weekends can lead to shipments being unattended for prolonged periods of time," noted a member of another cargo theft recording company – FreightWatch International.
Also, according to the cargo theft reporting group, cargo theft numbers during Thanksgiving week – and especially during the weekend – have been rising since 2010.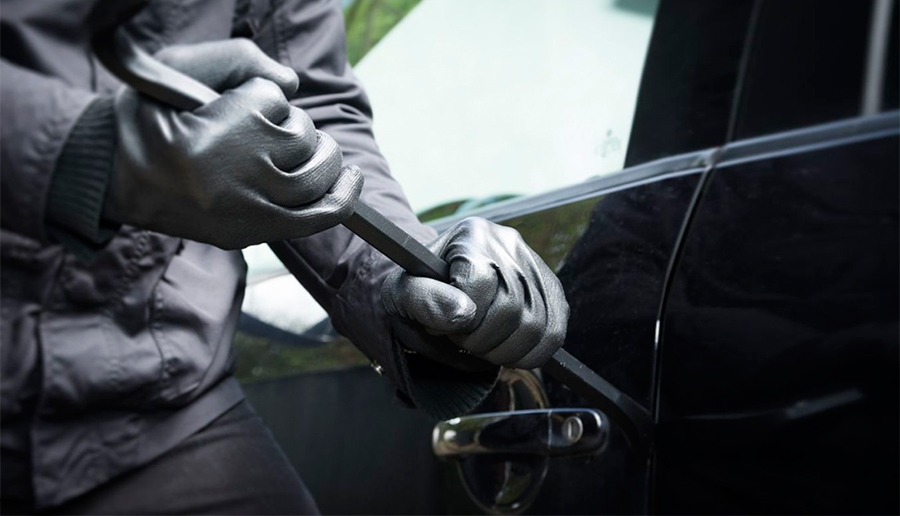 What about the cargo?
Whether it is Labor Day barbecues, Halloween trick-or-treating, or Thanksgiving turkeys, the holidays create an increased demand for food and beverage products. Also, when there are gifts involved, electronics are on demand. So, it is not a surprise that CargoNet reports that thieves have primarily targeted electronics and food and drinks during Thanksgiving. During Thanksgiving in 2015, the value of reported cargo thefts reached almost $1.5 million, with electronics, clothing, and shoes being some of the most targeted items.
Some notable thefts during the Thanksgiving period in recent years include:
$2,100,000 theft of apparel and accessories from a parking lot in Carson, CA;
$648,000 theft of alcohol in the state of Washington;
$540,000 worth of Copper theft in Illinois;
$560,000 theft of cosmetics in North Carolina;
$481,000 theft of liquor from a warehouse in Orlando, FL;
$441,000 theft of apparel and accessories from a truck stop in Staunton, VA;
$414,255 theft of footwear from a secured yard in Kearny, NJ;
$319,150 theft of candy from an unsecured yard in Douglasville, GA;
How to prepare?
In order to combat the threat during the Thanksgiving holiday shipping season, all cargo drivers should take a few important steps:
Confirm holiday hours of operation with shipping partners to mitigate any shipping dealys;
Only work with carriers with proven track records and solid references;
Avoid leaving your truck unattended whether in large city or not;
Lock your shipment with multiple well-made door padlocks and a king pin;
Equip your truck with GPS-enabled devices in order to always have a good knowledge about your shipment's whereabout.
Make sure you have got your Commercial Truck Insurance.