Commercial Truck Insurance – is the cheapest one the best?
Dec 29, 2019 in Insurance 101, Tips and Tricks
Getting the right commercial truck insurance is often connected to a lot of research and price matching. Sure, you need to find the best commercial truck insurance for your business, but is the price the main factor? Well, it shouldn't be. As everything else in life – sometimes the cheapest things can cost you a lot. And this goes especially for trucking insurance – buying the cheapest policy doesn't always mean you've done the best for your business.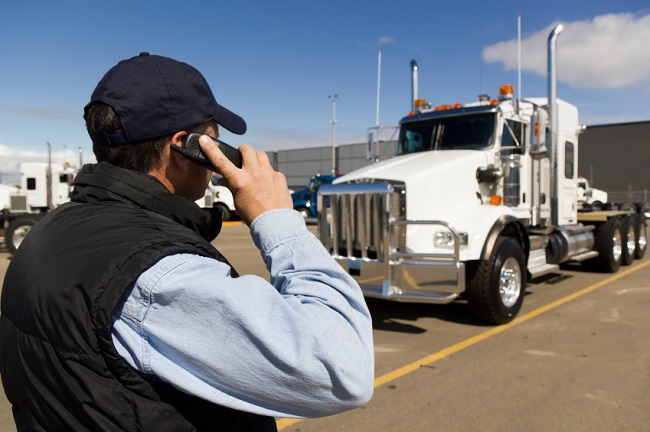 If you shop insurance based on price only, you can easily end up with one that doesn't cover all your needs or provides you with a poor customer service. For example, if your dump truck gets vandalized or damaged by a storm and your insurance policy (which you bought based solely on the low price) doesn't include comprehensive physical damage coverage – you would have pay for the repairs or even for replacing the truck out of your own pocket. Suddenly, the cheapest trucking insurance becomes the most expensive one…
In order to get the right commercial truck insurance for your business, you should take more into consideration than just the price. Mainly, you should look for an insurance that provides the best coverage and then look into the price. The first thing you need to do is make sure your truck is covered no matter what. Otherwise you risk a lot – losing money on repairs or even getting your business disrupted, because your truck has been totaled.
The minimum coverage your commercial truck insurance policy should include
Physical damage insurance with both collision and comprehensive
The physical damage insurance is not required by law in all states. This is why a lot of cheap policies doesn't include it. But this is one of the most important insurances you will ever need. It has two portions:
Collision – covers damage to your truck in case of collision with another vehicle or object;
Comprehensive – covers damage done to your truck outside of road accidents and collisions. Such as damage from fire, theft, vandalism etc.
Bobtail insurance
The non-trucking liability insurance or bobtail insurance covers damages to your rig if you get into an accident driving your truck outside of working hours or for non-business related purposes. It is an extra layer of protection, but one that every truck driver needs.
Auto liability coverage
As required by law, every commercial trucking insurance has some amount of auto liability insurance included. However, cheap policies usually don't include enough of it. If you end up in an accident resulting in injuries to another party or property damage and it is your fault, the auto liability should be able to cover all expenses. But, if your cheap policy doesn't include all the auto liability you need, you can end up paying a lot of money in expenses. If you need to know what amount of liability insurance you need to be protected – you should talk to one of our commercial trucking insurance agents.
Get the best, not the cheapest
If you want to make the best for your business and family, you should look for insurance which is high-quality yet affordable. First, you need to check out your options – a good start is to get our free quote. Examine your options and choose the coverage that best suits your needs and fits your price range.
This is it! Not that difficult, is it?