Making A Shift Into An Independent Career
Sep 11, 2020 in Tips and Tricks
Since the onset of the COVID-19 pandemic, many businesses have seen ups and downs. The trucking industry, and its drivers, in particular, have stood out as essential workers during this time by delivering not only medical supplies to hospitals (such as facemasks, gloves, and ventilators), but also delivering goods to consumers who have been ordering more and more of their staples online. With long hours, more routes, and new safety procedures, many drivers may be considering taking the plunge into becoming an independent owner/operator in order to have greater control over their routes and their profits, but it may not be without its financial drawbacks for most new drivers.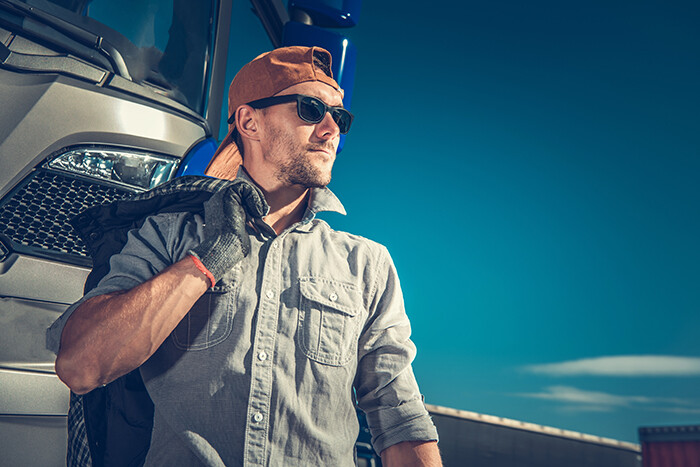 What It Means To Be An Independent Driver
There is a difference between an owner/operator and an independent driver, however. An independent is an owner/operator, but has their own operating authority, insurance, permits, and also finds their own customers. An owner/operator (not an independent), however, is normally contracted to a single trucking company that owns the trailers, arranges for the freight, insurance, and permits. While independent truckers are becoming more and more rare due to the bigger trucking companies offering steeper discounts on their services than independents are able to manage, there are still some niche markets that are thriving. One example of this is produce, which requires extra care to haul temperature sensitive goods—care that the bigger companies cannot provide in the same manner.
Perks Of Being Independent
One big perk of becoming an independent driver is that it is often more lucrative. Even though owners are directly responsible for all of the paperwork, there is usually no middleman, no dispatcher, and no management that takes cuts of the profits. Many truckers enjoy the freedom to choose a schedule that they want with the routes that they like as well. One of the biggest--if not the biggest--drawbacks to being an owner/operator is the necessity of cash. Not only do drivers need a hefty sum to purchase their rig, but they also need contingency funds available for maintenance, operating costs, and to cover gaps in payments from customers. After making the initial investment in an expensive truck, perhaps that leaves little left in the bank and therefore a highly risky business idea.
How To Start Out As An Independent Without A Huge Investment
The hurdle of getting enough initial capital to become an independent operator is enough to send a lot of drivers back to work for big trucking companies or even into a different career altogether. However, there are a few options for getting your feet wet as an owner/operator without having to take the initial hit to your bank account. One such option is using an equipment-sharing platform like sharerig.com. Many trucking companies and independent owner/operators eventually have multiple pieces of equipment. Not all of the equipment can be used at all times. With this platform, they are able to list their rigs for rent. Instead of an initial big investment, new truckers can pay a smaller rental fee to work independently and get a taste of owner/operator life. This flexibility puts cash in the pockets of truckers who would have their equipment in a lot otherwise, and helps new drivers save their capital to purchase their own rig and have enough cash flow to sustain their business.
Sharerig.com also offers options for drivers to purchase used rigs. This is another good plan for a driver that has rented a rig and decided to become an independent. With used equipment, the driver can save a lot of capital that they may need to reinvest in the future. And, if they decide to take some time off or purchase a new rig after growing their business, they can easily rent out their equipment to other new drivers to earn even more back from their initial investment.