The best advice and tips for new owner-operators pt.1
Jun 09, 2019 in Tips and Tricks
Everyone wants to be their own boss and work for themselves. However, there are a lot of things that need consideration before taking on life as owner-operator. Because, let's face it – independence is a nice thing to say the least, and driving for yourself instead of driving for someone else is an option that seems good for more and more truck drivers.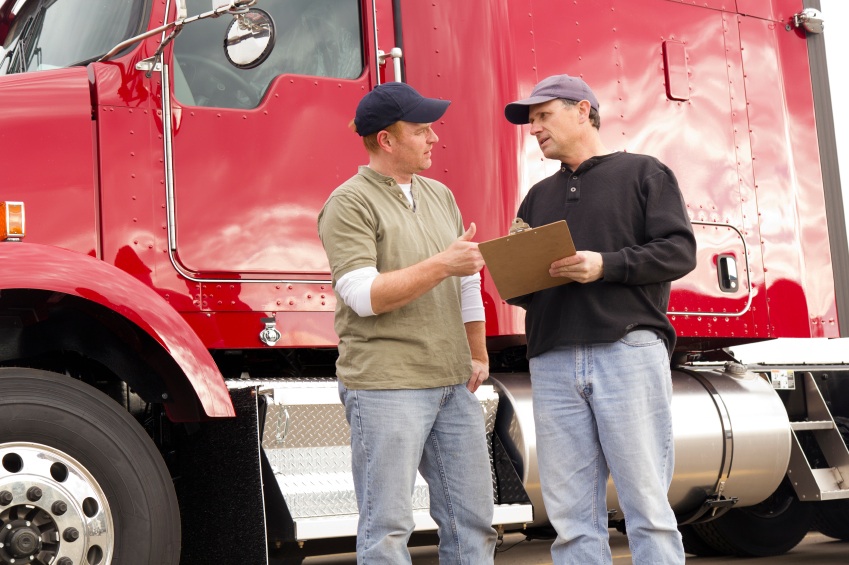 As an insurance company providing Commercial Truck Insurance for Owner-operators, we know a thing or two about owner-operators and what makes the successful ones successful. So, let us give you some tips if you want to become an owner-operator.
Lay down some ground rules
Every successful business in based on good work habits. If you want to be one of those successful owner-operators – you need to determine your work habits. Moreover, you need to do it now.
Trucking is not just a regular job (at least most of the time) – it is a lifestyle, basically. Especially when you are on the road for a long periods of time. Being on the road for prolonged periods of time can be taxing – both physically and mentally. So ask yourself – are you ok with being on the road that long and maybe that frequently?
if you live alone, being away from your home for a few weeks periodically means you will have to make some decisions. Ask someone to collect your mail or to check on your home once or twice a week, just to see if everything is ok. A lot of things can happen while you are on the road, so ask yourself – can you leave your home for long periods and do you have someone to look out for it?
Yes, well, if you have a family, prepare to miss some holidays now and then. Being an owner-operator is a commitment and your family should understand that sometimes you will be away for a few weeks or days.
Driving and managing business are not the same thing and now you need to do them both. Can you? All the paperwork, finding your own loads and you have to drive them to their destination. Are you up to these tasks?
Check your health
As we've mentioned, being on the road for weeks can be physically and mentally taxing. The thing is, you will spend most of your time driving, so it will be very difficult for you to maintain healthy lifestyle. And if you are not healthy from the beginning, things won't get better. So, you will need a full health assessment. Schedule an appointment for a physical, have a doctor check your heart, organs, blood pressure etc. You need to be healthy if you are going to be on the road for long stretches of time.
Create a proper business plan
Every business that strives to succeed has a good business plan. If you want to be a successful owner-operator, you need a good business plan, too. You need to:
make an overview of your business;
describe the services you will provide;
create a profile of your perfect customer;
think about the thing that makes your company unique – what makes you stand out from the crowd?
create a financial plan for 1, 2 and 5 years – what annual revenue do you expect, what profit etc.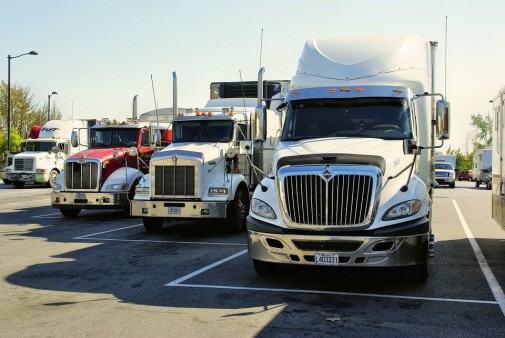 Lease to a company or become your own thing?
So, you will need to decide if leasing is your thing. Or maybe it isn't exactly your cup of tea and you prefer to become a motor carrier. Sure, the second option seems better – more freedom, better margins and all that. However, the work is more, too and you will need to find your own customers and loads. And this can be hard in the beginning.
But if you have no problem with leasing, you can sign a lease or a lease-purchase agreement and get a truck through a carrier. This is easy and you get a truck with little or no down payment at all or credit. However, there can be restrictions.
What type of truck do you buy?
Trucks come in different sizes and with different prices. Take your time and make a thorough research. Would you be able to buy a new truck? They are expensive, but come with a warranty. Or maybe you want a used truck? Sure, they cost less, but problems may or may not appear down the road, which cost money. Reefer or a flatbed?
Choosing the right truck is very important and very expensive, so do not skip the research!
Of course, we are not done yet. Expect part two of our list of tips for new owner-operators, where we see how important accounting is and why is commercial truck insurance vital for your business.