Top 9 Ways To Save On Your Commercial Trucking Insurance Rates
Apr 25, 2017 in Tips and Tricks, Insurance 101
You can make a lot of money in the trucking industry, depending on what you're hauling. However, no owner operator wants to see all their hard-earned money go to waste by overpaying for Commercial Truck Insurance. We have done the research by speaking to insurance companies and agents, and have put together a top 9 list of ways to save on your Commercial Trucking Insurance rates.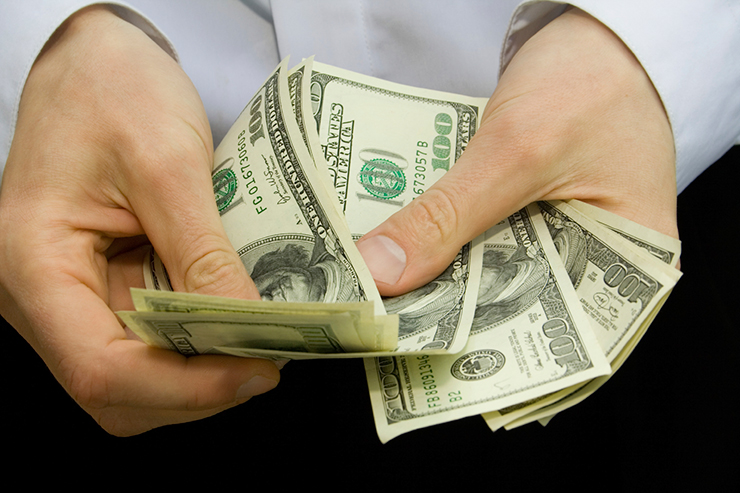 Age Of Driver - ​ ​Each year, hundreds of thousands of fresh out of school drivers are entering the trucking field. A lot of these drivers are under 30 years of age. When you are a driver that does not have much driving experience, the insurance company weights that against you. This will force you to pay increased rates for being a young driver, or any aged driver without enough driving experience.
Driving Record - ​When an insurance company is evaluating your risk for their company, many factors come into play. However, the most important one is your driving record. When you are an owner operator of a truck, you have to protect your career by protecting your driving record. If you are thinking about coming into the trucking industry, make sure your record is clean, or get it clean, before you go down this path.
Other criteria that an insurance company looks at when deciding on what to charge you:
Your insurance credit score · Your consumer credit score
Your previous claims filed for the past five years
The Deductible You Choose​ - A deductible is the amount of insurance you have to pay, before the insurance company will kick in with their portion. Some people are not aware of the adverse effect that a deductible has on the total premium of your trucking policy. The way it works is like this, the higher your deductible, the lower your premium. The lower your deductible, the higher your premium.
In an attempt to save yourself some money, don't be so quick to tell your agent to make your deductible $5000, or $10,000. Yes, your monthly premium will be very low. However, just remember, when you file that claim the insurance company is either going to ask for the deductible upfront, or they're just going to take out the deductible before they even send it to you. This is how this can impact you and you could end up losing in the end.
EXAMPLE​: You cause damage to your own rig, that is no fault of any other drivers'. You get an estimate for the work, and to fix your rig, it's going to cost $12,000. You have insurance so no problem, right? With the average deductible being $1000, you increase your deductible to $5,000. You file the $12,000 claim to your insurance company, they send you an email, and a letter asking for the $5000 deductible to be sent in first. You don't have $5,000 just laying around, and do not reply to the email or the letter. A week later, your insurance company sends since you a claim check for $7,000. It's going to cost $12,000 to get your rig fixed. Now what are you going to do? Word to the wise, keep your deductible between $1000 or $2500 max.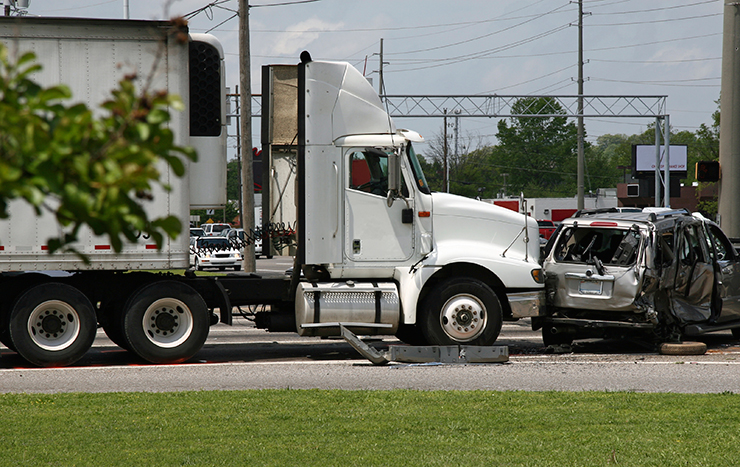 Truck Driving Experience​ - Even an auto accident from two small cars can cost an insurance company a lot of money. So, the amount of money that can be lost by the insurance company when a truck they are ensuring, hasn't auto accident, can be double that amount. This is why insurance companies make sure that their truck drivers have truck driving experience. This includes experience driving different types of trucks, different licenses you hold, and how long you been licensed. Most insurance companies will offer a truck driver significant discounts when they meet these criteria.
Years Your Small Business Has Been Operating​ – Yes, you are an owner operator of a rig, and the only employee that you have. But, you must start to think of yourself as a small business; your insurance company does. And, with new owner operator truck companies, you are more likely to experience some growing pains of the industry as opposed to a longer standing company. With that said, insurance companies give additional discounts when you have had your company for some time. The longer your business, the cheaper your insurance rates can be.
Employment History​ - An Experience Factor is a number that insurance companies use for each business that they write insurance for. The Experience Factor number for an owner operator, will depend on the state that they reside in. The Federal government does not mandate insurance rates across the country. Each individual State mandates their own insurance rates, and what insurance companies in their states, may or may not charge their residence. With that being said, the number of jobs you've had in your past, is a criteria inside of the Experience Factor number. So, in the eyes of the insurance company, they want to see that you have worked for other trucking companies. This tells them that there is a less likely chance that you will have a major auto accident.
Safety Programs Completed​ - This could provide a huge discount for an owner operator. Insurance companies love to see that a driver has taken safety courses or multiple safety courses to ensure their driving, and knowledge, while out on the open road. If you have taken a safety course in the past five years, make sure you get the certificate, and fax it into your insurance company. More times than not, you will receive a discount immediately.
DOT Safety Record​ - If you are a trucker, you've heard the words DOT. Well, insurance companies have heard of it too. They offer discounts to drivers who have a good DOT Safety Rating. A DOT Safety Record shows many different aspects of if a driver is safe, or if their company is safe. It also shows safety stats, inspection results, and violation records.
Insurance Agencies​ - There are hundreds of thousands of insurance agents across the nation. However, every insurance agency does not have the exact same insurance companies on their books. Find a professional agent that specializes in the trucking industry and ask him what companies he represents. Avoid having multiple agents shop your business with the same insurance company as this will generally make the insurance companies wary and sometimes can lead to higher price or declination.