Workers' Compensation Insurance for Truckers
May 02, 2017 in Insurance 101, Trucking Industry
What if you are married, and are the sole breadwinner in your family. The money that you take home from your trucking company is the money that feeds your spouse and your children. With so much riding on your safety, getting a back injury, or other injury related to your profession, can be detrimental to your family.
What if you decided that the money you pay for your Commercial Liability Insurance for Truckers, is not enough, and opt not to carry workers' compensation insurance? Then, the next day at work, while getting in your cab, you have a freak back injury and going to miss many days of work. How will your family pay their bills? How will food get put on the table? How will the kids have lunch money? If you are not carrying Workers' Compensation Insurance for Truckers, you are playing with the well-being of your family and the law.
In certain states, it is against the law not to have Workers' Compensation Insurance. Even though you may or may not, have any employees, some states count you as your one employee. Thus, requiring you to carry this coverage.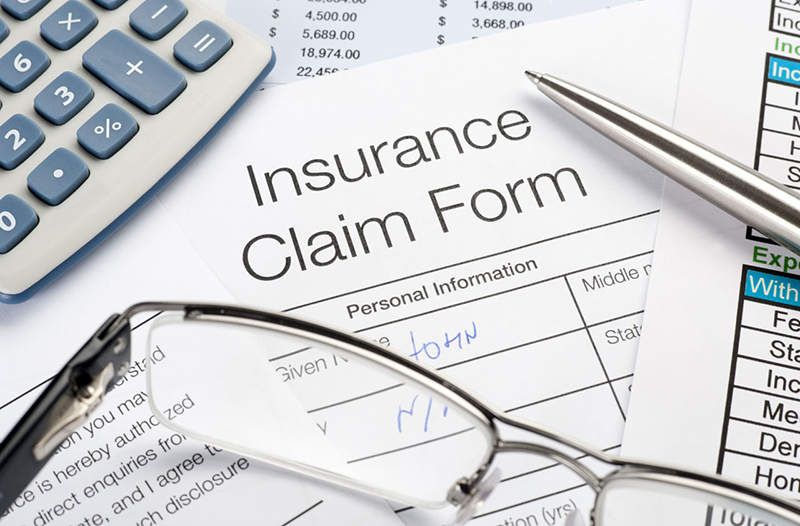 What Is Workers' Compensation Insurance?
Often referred to as Work Comp, Workers' Compensation Insurance is a state-mandated and monitored program. It was designed to help employees with work-related injuries and even illnesses. If you are an owner operator, some states might consider you an employee of your own company. This will require you to carry Workers' Compensation Insurance.
Imagine not being able to drive your truck for three whole months. Imagine the financial damage this would do to your family's finances. If you add Workers' Compensation Insurance to your current insurance portfolio for truckers, you can be compensated for lost time. You can take the proper time needed to heal right, not stress about finances, and your family won't miss a beat. Even if most of your mornings are spent in a physical therapy office.
What Does Workers' Compensation Insurance Cover?
A lot of truckers who are driving around without Workers' Compensation Insurance, have a misconception about the coverage. Some truckers believe that Work Comp Insurance just covers the medical bills of injuries they sustained on the job. Workers' Compensation Insurance is far more complex than that, and covers much more than the average person thinks.
For policyholders, this unique insurance covers, regardless of fault:
The cost associated with medical expenses
Loss wage
The costs associated with physical therapy after the injury
A death benefit
The cost associated with retraining/transitioning, to another profession
Compensation for long-term injuries
The loss of a limb
Diseases such as emphysema
Who Needs Workers' Compensation Insurance?
As mentioned before, Workers' Compensation Insurance is required by most state law. Also, when you are the owner operator of your rig, more times than not, somebody else is loading your truck for you. But there have been hundreds of thousands of stories where freak accidents happened when a driver was just stepping in or stepping out of their cab. Yes, getting into a freak accident this way, could be embarrassing when you have to tell your buddies about it. But it can be devastating if you didn't have a Work Comp policy in place.
Here are some professions that need to carry Work Comp Insurance:
Truck owner operators
Clinics
Schools
Car dealerships
Delivery companies
Where houses
Convenience stores
Department stores
Restaurants
Businesses
Janitors and cleaners
Maintenance and repair workers
Don't Think You Can Get Hurt On The Job? Guess Again
Throughout history, truckers have always been known for being tough as nails.
However, even tough guys can get hurt on the job.
Of the population. 80% of people will experience some sort of a back injury in their lives
In 2016, $50 billion was spent on back pain issues
The most common reason for missed work in the trucking industry is back pain
After a back injury, there is a 10% chance of re-injuring it
Chronic low back pain from labor-intensive occupations, is the leading cause of disability worldwide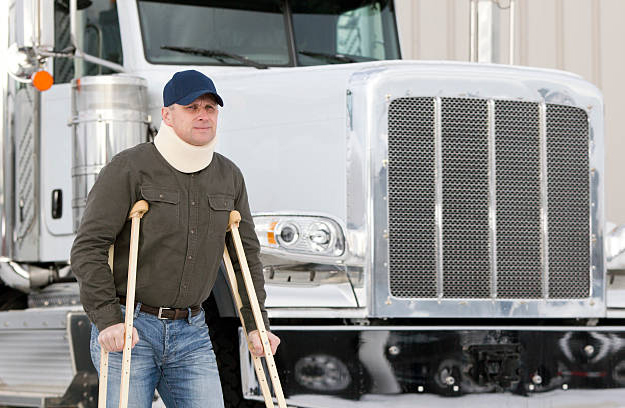 How Much Does Workers' Compensation Insurance Cost?
Insurance is a necessary evil and it is required by state law. In addition, insurance can save a business if something catastrophic were to occur. Insurance make sure that the business does not have to pay for the catastrophe straight out of their pocket. With that said, there is a premium for this type of unique coverage. The cost of Workers' Compensation Insurance in the United States is based off $100​ payroll​. With that said, rates across the country have been known to be as high as $27.4 ​per $100 wage​, and as low as $.75 per $100 wage.
To put this in Layman's terms, if a truck driver driver earns $1,000 per week, and is​ classified in the 27.4 Work Comp rate per 100 wage, the example will look like this: $1,000 earned per week X $27.4 per wage = Trucker would end up paying $270.40 a week in Workers' Compensation Insurance.
Who Determines Workers' Compensation Insurance?
The independent body that regulates all Workers Compensation Insurance in much of the country is the National Council of Compensation Insurance (NCCI). NCCI has the job of developing a system of classification codes. In all, there are close to 700 codes that a business can fall into. Each code comes with its own rates. Each code is also tied to a specific type of career. So in essence, the riskier your profession, the more you pay for this insurance. The least risky your profession, the less you pay for this coverage.
The organization of these codes ensures this happens.
Furthermore, it is very important that you and your insurance agent gets you in the correct classification code from day one. If not, you could be wasting hundreds of thousands of dollars per year.