Searching for the best long haul truck. Part 1
Jan 26, 2018 in Tips and Tricks, Trucking Industry
There are several brands on the US market, that are known with their trucks, such as Mack, Peterbilt, Kenworth, Volvo, Freightliner, etc. Preferences are as much as drivers. Some prefer Volvo for their fuel efficiency and ease of driving, others prefer Kenworth for the overall quality. When choosing a long haul truck there is a lot for a owner to consider:
price
on-going costs
resale value
fuel economy
maintenance
comfort level
load requirements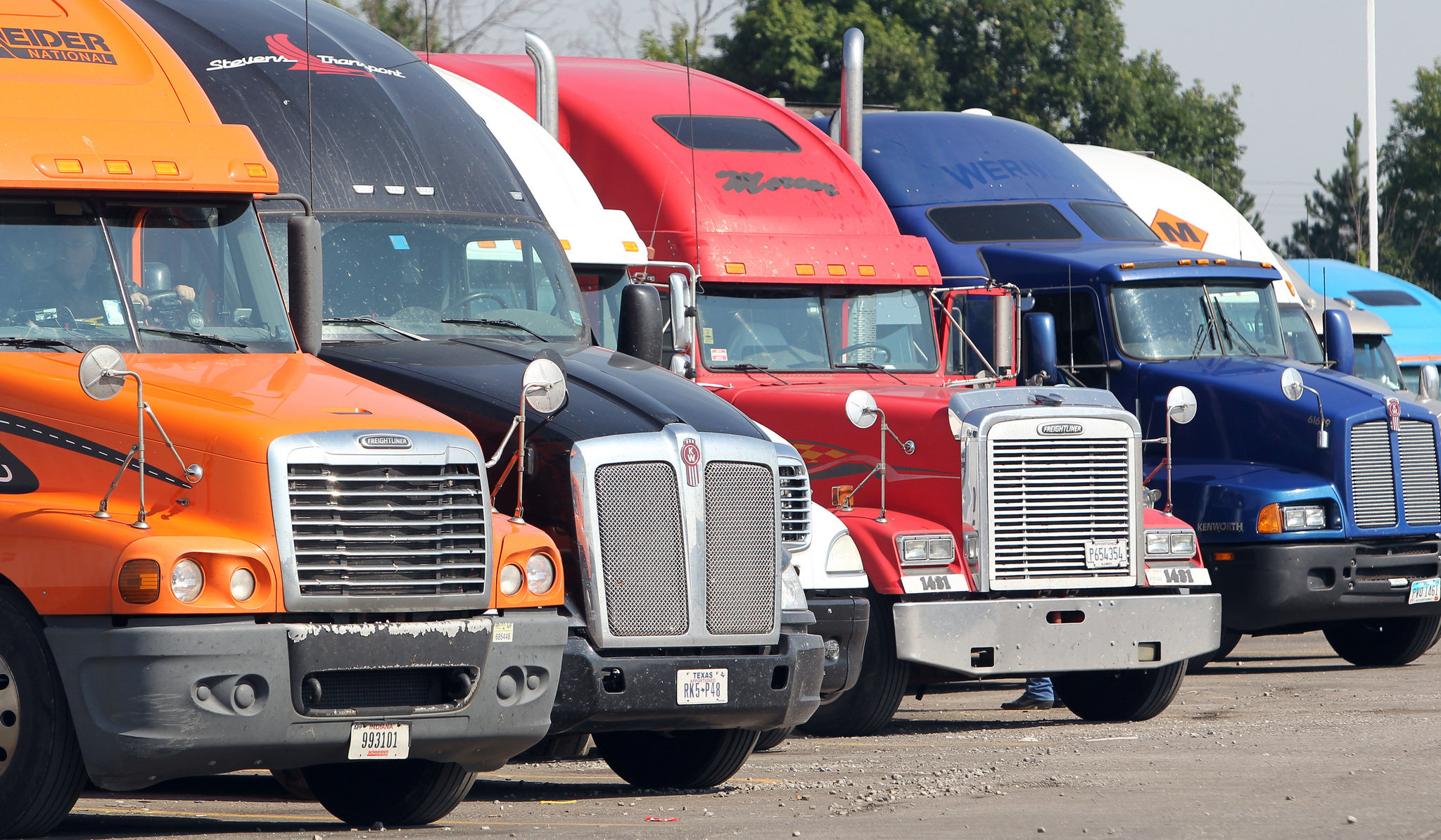 The answer for best long haul truck depends on the owner's needs. In different situations there are different trucks that suits them. For example Volvo is preferred by the big fleets for their ease of driving. They can put any new driver in the driver's seat. Let's see what are each manufacturer's best features.
Freightliner
They are known for their 75 years of experience in truck manufacturing. They have lot's of different trucks that can handle a wide range of job grades like on-highway, medium duty and severe duty trucks.
On-highway options are designed to be efficient. The engines are generating anywhere from 350-600 hp, which can get you wherever you need to haul a large load.
They have very good safety features, their trucks are put through a lot of testing from the engineering studio to physical tests.
Their most common model shows a fuel economy of 6.6 -7.4 avg mpg. A survey of The University of Michigan shows that the average fuel consumption is 6.5 mpg. So Freightliner's fuel economy is around average.
Freightliner trucks run on Detroit Powertrain, a cutting edge technology that coordinates the way engines, transmissions, and axles work together to make a vehicle move more efficiently. Detroit also includes bumper mounted radar and a camera mounted on the windshield of each truck to protect drivers. Detroit also improves uptime on Freightliner trucks and allows them to be more cost-effective by minimizing the time they are down for repairs. With dealerships across the US, Freightliner is easy to access when upkeep and repairs are needed on their trucks.
Volvo
Volvo is a well-known brand. They make also cars, that are luxury, but in their trucks they offer some amenities that others do not. Some sleeper configurations have an RV-like arrangement where the sleeper has a convertible table/bed setup, where the table top can be lowered to provide a platform for the bed, yet the driver can still have a proper "table & chair" setup for dining, doing paperwork, etc. That multi-functionality is important.
Volvo's trade mark I-shift transmission helps adjust the way their trucks accelerate and makes travel a breeze. It also helps provide the right shift based on the speed, engine load, and several other factors, customizing which gear is being held to save fuel. It also has a 2,300-lb. torque rating.
Volvo are known for their fuel efficiency. Their most common model shows fuel efficiency of 6.8 avg mpg.
Volvo has dealerships that can provide maintenance and upkeep services all over the world. This makes it an attractive option as you will not have to worry about securing accessories.
So far, so good. We have looked over the most popular brands. In the next part we will check what Kenworth, Peterbilt and Mack can offer, so stay tuned.